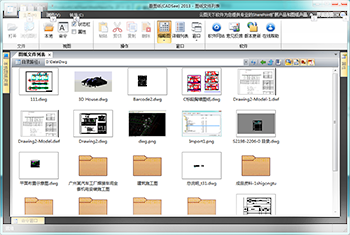 Show Folders in Drawing Management
CADSee Plus shows folders in Drawing Management, and provides Go to Upper Folder and Go to Previous Folder functions, which is convenient to manage drawing files.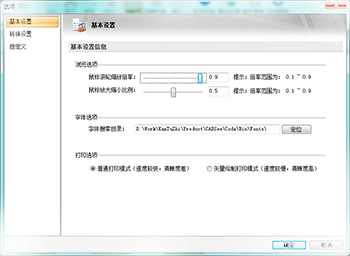 Add More Option Settings
In View Options, you can set Mouse Wheel Zoom, Mouse Zoom Scale and the font search folder.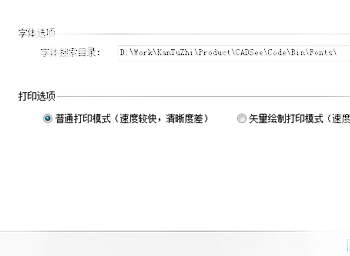 There are two modes. One is Normal Print Mode, and the other is Vector Drawing Mode.
Normal Print Mode prints fast, but the print resolution is low. Vector Drawing Mode prints slow, but the print resolution is high.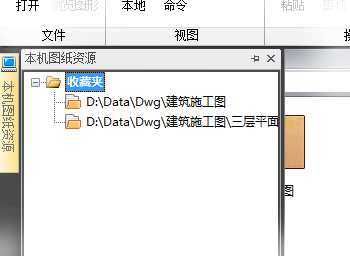 Favorite Folders Function
CADSee Plus has a function to save the current folder as a favorite folder. A user can quickly locate this folder by clicking it from the Favorite Folders.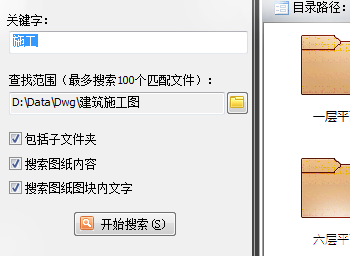 Drawing Contents Search Function
CADSee Plus provides full text search in DWG files. It can quickly search all DWG drawing files under one folder to see if any of the files contains the keyword. It can also search the graph segment contents.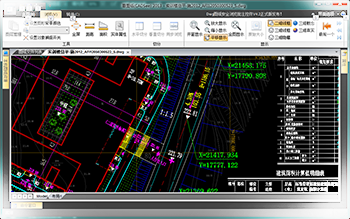 DWG File Opening Speed Optimization
The file opening speed is optimized in the new version. V4.0 opens drawing files much faster than the old version. The opening speed for the large image file is optimized, and the display is also adjusted.